ETHICAL & SOCIAL COMMITMENT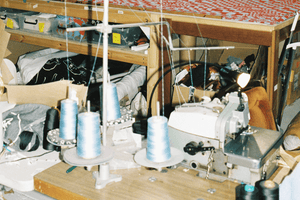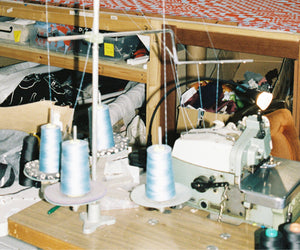 OUR PHILOSOPHY
We believe that a good business is a responsible business. From the manufacturers to the fabrics, we care about the details of our garments at all stages of the farm-to-factory process.
We understand that the fashion industry has a responsibility towards sustainability and HEW aims to reduce the fashion footprint.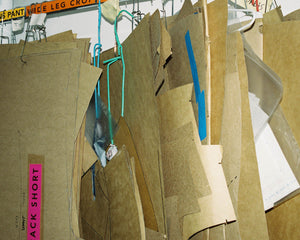 GOTS FABRICS
GLOBAL ORGANIC TEXTILE STANDARD (GOTS)
The benchmark for processing organic textiles with strict criteria on ecological and social impact. A GOTS certificate provides assurance around the whole textile supply chain including human toxicity and technical quality. 
Our GOTS certified products are made up of minimum 95% organic fibres and: 
1. Meet world-wide standards
2. Are quality-assured
3. Are environmentally and socially manufactured
A selection of our hemp, linen and cotton fabrics are GOTS certified and we are committed to having 100% GOTS fibres in the future.
You can click here for more information on the GOTS process and criteria.
FACTORY STANDARDS
We work closely with factories in Australia and China for garment manufacturing and we make regular visits to all of our suppliers to ensure production aligns with our philosophy and standards.
Our knitwear factory in Australia is certified by Ethical Clothing Australia (ECA), a third-party accreditation body that maps our Australian supply chain throughout the entire cut, make and trim process. ECA ensures that our garment production is fully transparent and legally compliant.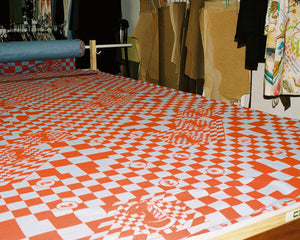 PRINTING STANDARDS
OUR DESIGNS USE VIBRANT COLOURS OR DETAILED PRINTS
These prints add colour to any outfit. We often collaborate with local artists to create something truly unique and employ state-of-the-art printing standards in order to achieve this. 
Our premium printing standards include:
- Swiss & Korean ink on Japanese ink-jet printing machines
- Digital Technical Engineer overseeing production
- High-resolution pixel printing
- Fabric quality guarantee via American Four-Point System
- ISO Oeko-Tex Certificate
- Korean anti-skewing machines
All of this translates to producing a premium design that's built to last. 
OUR COMMITMENT
At every detail, we are committed to working towards creating garments that are circular and biodegradable. We believe that style and sustainability can coexist, that the devil is in the detail.
We are working towards introducing coconut shell buttons as a replacement for plastic buttons as well as cotton thread as a replacement for plastic tinsel trimming.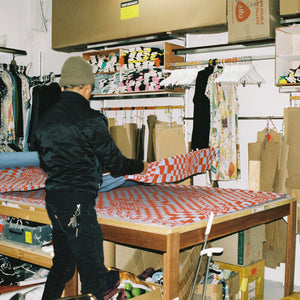 working WITHIN china
THE CODE OF CONDUCT WITH OUR CHINA FACTORY
Employment is freely chosen and all workers are there on a voluntary basis and there is no forced involuntary labour. Workers during off-work hours are free to come and go as they please with the factory providing security at site. 
- Freedom of association & the right to collective bargaining
- Working conditions are safe and hygienic
- Child labour shall not be used
- Living wages are paid
- Working hours are not excessive
- No discrimination is practised
- Regular employment is provided
- No harsh or inhumane treatment is allowed
- Bribery and corruption shall not be used
- Environmental standards are met
- Review of certificates and documents are up to date